Sweet baby eyelashes!
I guess by now she is not so much a "baby" anymore since she is nearly 13 months old.
:::Siiiiigh:::
This is also the time (apparently) when everyone and their mother ask you when you are going to have another baby..then some even take it a step further and make it seem like I will be doing an injustice to Seraphina if I don't supply her with a younger sibling ASAP.
Just.back.off.a.little. Pretty Please.
Anyone else have that problem?
Anyway.
You know I love texture..and I love macro..so I could not resist to combine the two in the shot above.
Here is the original shot:
For the edit, I brought it into Photoshop, where I converted it to b/w and I bumped up the contrast a smidge. Then I added a grunge layer and a bokeh layer..both of which I found
HERE
. Both of them were on "soft light" blending mode with the fill opacity dropped down to about 70%.
I then "erased" the texture from her eyelashes/lid and burned in that same area.
That's it.
Have a great weekend!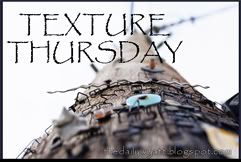 Hosted by Cecily and Lolli