You know what I love?
These cute little things that I got from Target a few days ago. They were in the dollar bins. They always have the cutest things in there! It said "guaranteed to grow" and it also said "only plant 5 seeds" but just to make sure, I dumped the whole packet in each one. So, we'll see if I produce an obscene amount of chives, parsley and basil in a few weeks! Mmm..I hope so!
linking up to ProjectAlicia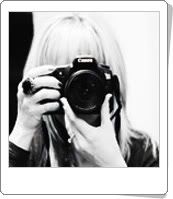 P.S.
I have new
ShopLocal EtsyLove
up on the right-hand side..why don't you go check out some of the artists! No theme today..just pretty stuff that I love/want/need.
I am also in the process of completely renovating my own Etsy Shop which means new prints are up! There is a link on the right-hand side of here for my shop as well. I only have a few prints in there now but hopefully in the next few days I will have a better inventory.