No, we don't have blue skies here..today.
Today we have gray, rainy skies.
But yesterday, the sky was filled with perfect, lovely, fluffy clouds and blue skies.
This photo was taken at my favorite time of day this time of year..right around 5 pm.
At this time of day, at this time of year, the sunshine turns into pure golden rays that makes everything just absolutely gorgeous.

Mmm..just looking at this makes me (almost) forget how nasty it is out today.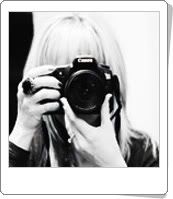 Also linking up with
Better in Bulk
P.S. Once I hit 500 "likes" on my Facebook page,
I'll be having a fun giveaway!
Follow the link on the top right to like
Marci Bruno Photography on Facebook!